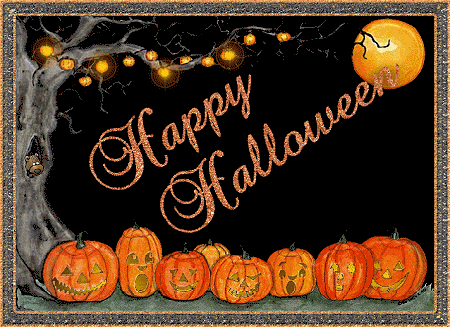 I wish you all a wonderful Halloween, lots of treats and light on the tricks.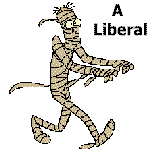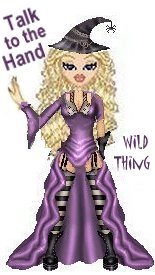 .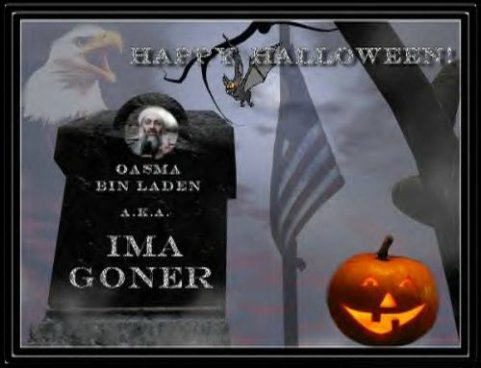 .
This is a Video of Happy Halloween Osama
.
Beth er ah Bloodthirsty evil terror of hostility (naw she is really nice) has a What is your Monster Name.
What is your Monster Name
Your Monster Profile


Cruel Destroyer

You Feast On: Pickles

You Lurk Around In: Wal-mart

You Especially Like to Torment: British People

Linda at Something….and Half of Something has a cool blue hew to Mr. Pumpkin. Very sexy but then my favorite color is blue. Haha
It is always nice to see a healthy appreciation of the arts, heh heh, I mean the art of celebrating Halloween. Now this costume is a winner! See it over at Sondra's Knowledge if Power
Look where Homer finds himself over at Stark Truth.I love it!
And of course a wonderful Patriotic Pumpkin Chrys has at Pettifog
Cathy at Sunday Morning Coffee has a wonderful scary story to share The Tell-Tale Heart by Edgar Allan Poe .Poe is so perfect for Halloween.