ISIS sympathizers working at Brussels airport
Heat Street Political Reporter Jillian Melchior, Trump Foreign Policy Advisor Walid Phares, Fox News Military Analyst (Ret.) Maj. Gen. Robert Scales and High Noon Strategies President Lisa Boothe on a report about ISIS sympathizers working at the Brussels airport.
As many as 50 ISIS supporters have infiltrated the same Brussels airport where terror attacks occurred last month, working as cleaners, caterers and baggage handlers and positioning themselves for new attacks, the Belgian police union warned in an open letter to the government.
"Even today, there are at least 50 supporters of ISIS who work at the airport," read the letter from union secretary Alain Peeters to the Belgian Interior Ministry and reported by the Daily Mail. "They have a security badge and have access to the cockpit of a plane."
Brussels Airport, also known as Brussels-Zaventem Airport, handles more than 23 million passengers per year in the European Union capital. It is still shut down following the March 22 bombings, in which three Islamists fanatics set off suitcase bombs in attacks coordinated with a metro bombing just over an hour later. Some 35 innocent people were killed, and at least one bomber from the airport remains at large.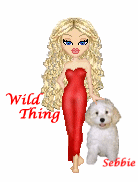 Wild Thing's comment………..
How stupid can people be. sheesh.