Questions So Stupid Only MSNBC Would Ask Them
Last week, MSNBC fill-in host Ari Melber's way to push back on a guest's offensive comment that "nothing says let's go kill some Muslims like country music" was to ask meekly, "There's plenty of country music that doesn't have that message, right?" It doesn't stop there.
Asking whether ISIS had "taken it one step too far" after burning a pilot alive, pondering disarming police officers and petitioning a sitting Attorney General to quack like a duck are all things that have actually happened on MSNBC. Also, "Why was traffic problems email sent?" Verbatim.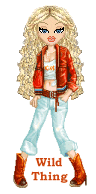 Wild Thing's comment.……….
Amazing and they get paid a salary for being so stupid.