ISIS shows off its power and parades its stolen American-made vehicles through Benghazi in Libya
source Bare Naked Islam
The images are striking. As happens in Iraqi or Syrian territories in which the Islamic State (ISIS) has imposed its law to force beheadings in Benghazi and Sirte, two of the most important towns Libya, its local subsidiary has achieved the same.
Ansar al Sharia (soldier Sharia) produced this propaganda video with a parade of early February 2015, boasting of its luxury equipment-not known whether purchased or stolen from other forces against men, women and children greet their path as if they were heroes.
Images taken with drones, late model SUVs, regular police lights and classic black flags that identify the adherents to the caliphate complete some shots where the domain is established jihadists in this region.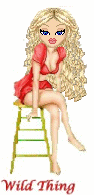 Wild Thing's comment.………
Their propaganda machine is growing right along with the numbers joining their terrorism. And what does America have??? We have Barack Hussein Obama a Muslim and pro terrorist as CIC and keeping our troops with so many insane R.O.E. that they are being killed with IMO Obama wants to happen.