Praise God! U.S. Navy SEAL, Petty Officer 2nd Cl Matthew McCabe has been acquitted of charges he assaulted an Iraqi prisoner! Two other SEALs were acquitted of similar charges earlier.
Here is video of Fox News' Bret Baier announcing the acquittal, and then interviewing McCabe about the verdict! It took a military jury about 1 1/2 hours to come to the decision.
"I'm ridiculously happy right now," McCabe told Baier. McCabe and the other two SEALs had refused to accept a "reprimand," and instead were willing to face Court Martial in the interests of the truth.
God bless them each one for their service, and for the incredible integrity and honor they have displayed. They never should have had to face this, but they have revealed the highest character in how they have handled it!
.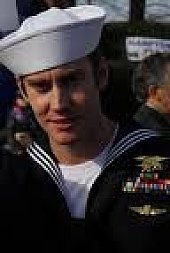 Navy Seal Matthew McCabe was found not guilty
FOX
A Virginia military jury found a Navy SEAL not guilty Thursday on all charges he punched an Iraqi suspected in the 2004 killings of four U.S. contractors in Fallujah.
"I'm really happy right now," Matthew McCabe, the Navy SEAL, told Fox News shortly after hearing the outcome of the court martial. "It's an amazing feeling. I'm on cloud nine right now."
McCabe, a special operations petty officer second class, called the proceedings "troubling at times," adding "having your career on the line is not an easy thing to handle.
McCabe was the third and final Navy SEAL to be prosecuted in the case. He had faced charges of assault, making a false official statement and dereliction of performance of duty for willfully failing to safeguard a detainee. McCabe was accused of punching last year is Ahmed Hashim Abed, the suspected mastermind of the grisly killings six years ago.
After the court martial, the 24-year-old from Perrysburg, Ohio, thanked the public for its continued support.
.
Rep. Dan Burton Statement On Navy SEAL Matt McCabe Being Found Not Guilty
WASHINGTON, D.C. – Rep. Dan Burton (R-IN-05) issued the following statement after Navy SEAL Matt McCabe was found not guilty of all charges related to the alleged abuse of an al-Qaeda terrorist detainee:
"My heartfelt congratulations go to Petty Officer McCabe and his family. I know they have endured many stressful months in anticipation of this trial. With all three Navy SEALs now cleared of all charges in this case, I believe this sends a very positive signal to the men and women in uniform who are fighting for America around the world today.
"I join the many thousands of Americans who cheer for SEALs McCabe, Keefe, and Huertas tonight, and on behalf of the 35,000 who signed my petition for these three heroes, I thank them for their honorable service, and welcome them back to duty."
.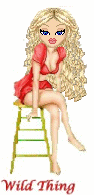 Wild Thing's comment……..
Thank God!
They should never! have been charged!!!!!!!!!!!! The whole dang case was a travesty from the gitgo.

….Thank you Mark for sending this to me.
Mark
3rd Mar.Div. 1st Battalion 9th Marine Regiment
1/9 Marines aka The Walking Dead
VN 66-67