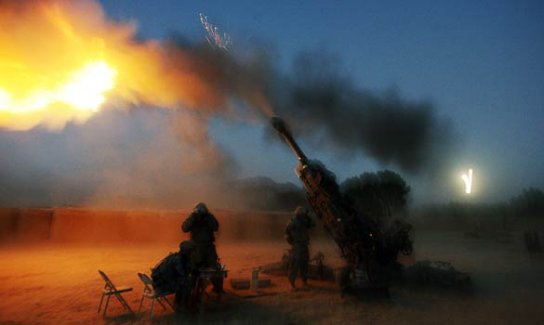 NATO Commanders are pushing for a new "courageous restraint" award to recognize and celebrate the troops who exhibit extraordinary courage and self-control by not using their weapons even when their lives are at risk.
AP
NATO commanders are weighing a new way to reduce civilian casualties in Afghanistan: recognizing soldiers for "courageous restraint" if they avoid using force that could endanger innocent lives.
The concept comes as the coalition continues to struggle with the problem of civilian casualties despite repeated warnings from the top NATO commander, Gen. Stanley McChrystal, that the war effort hinges on the ability to protect the population and win support away from the Taliban.
Those who back the idea hope it will provide soldiers with another incentive to think twice before calling in an airstrike or firing at an approaching vehicle if civilians could be at risk.
Most military awards in the past have been given for things like soldiers taking out a machine gun nest or saving their buddies in a firefight, said Command Sgt. Maj. Michael Hall, the senior NATO enlisted man in Afghanistan.
"We are now considering how we look at awards differently," he said.
British Maj. Gen. Nick Carter, the NATO commander of troops in southern Afghanistan, proposed the idea of awarding soldiers for "courageous restraint" during a visit by Hall to Kandahar Airfield in mid April. McChrystal is now reviewing the proposal to determine how it could be implemented, Hall said.
…"There should be an opportunity to recognize and celebrate the troops who exhibit extraordinary courage and self-control by not using their weapons, but instead taking personal risk to de-escalate tense and potentially disastrous situations," the statement said.
NATO commanders are not planning to create a new medal or military decoration for "courageous restraint," but instead are looking at ways of using existing awards to recognize soldiers who go to great lengths to avoid civilian casualties, Hall said.
But some U.S. Army soldiers here at Forward Operating Base Ramrod in Kandahar province are skeptical that the chance of winning an award is going to change the way troops make decisions on the battlefield.
"Not a single one of these guys does it for the medals," said Capt. Edward Graham, referring to the soldiers in his company.
Graham, whose company is part of the 4th Battalion, 23rd Infantry Regiment, said soldiers are constantly forced to weigh the duty they have to protect their colleagues against the goal of avoiding civilian casualties.
.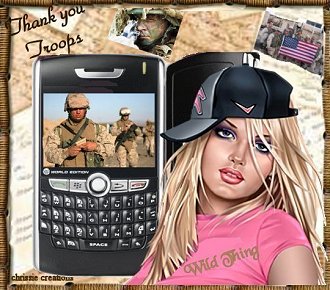 Wild Thing's comment……..
I cannot handle this crap. This is just another liberal way of saying "we hope your troops die" while claiming to be about peace. THIS IS WAR YOU MORONS. Getting along is for PEACE TIME. OMG where did America go? I want her back!! GOD please bless our soldiers and protect them.
Actually this has been in place foe our troops since last spring …FROM Obama! Along with if they capture a terrorist, they have to read them their Miranda Rights.
Obama's R.O.E. 's have resulted in a doubling, per month, of losses for our troops.
Here's a grim example: Even when they were pinned down and being killed – and assured command there were no civilians (and what if there had been, if the shooters were in the midst of them – I don't know what's happened to the original video with the actual voice of the radio man desperately trying to get air cover – that was refused – and 4 died – there'a video here – but not the original one – more of the administrating demanding a scrub "for security reason" – but the story is here – and it it NOT the only one! Our troops hands are tied and they are little bu Judas goats now.
Story is at this LINK.. CLICK HERE
I HATE Obama to the core!!!!!!! And I HATE NATO!

……Thank you RAC for sending this to me.
RAC has a website that is awesome. 336th Assault Helicopter Company
13th Combat Aviation Battalion – 1st Aviation Brigade – Soc Trang, Republic of Vietnam