Identity Theft Actor James Woods Proves Crime Does Not Pay
Hollywood
James Woods, who played an LA prosecutor on Shark, has set a great example for dealing with identity theft. Woods told Michael Glynn at The Enquirer that he was horrified to learn that someone had charged thousands of dollars on his credit card.
The crook had bought a computer and purchased two VIP tickets to the recent Dave Matthews concert at the Staples Centerin LA for $3,700.
The fraudulent charges were deducted from his bill, but James was determined to find the guilty party. He called the Staples center and cleverly told them he hadn't received his tickets yet – that he wanted to verify the correct name and address. Incredibly, the crook had used his own real name and address. James realized he'd eaten at a restaurant just blocks from where the crook lived.
He then called the restaurant and tracked down a guilty waiter. Woods handed the info to the Beverly Hills police and they arrested the guy.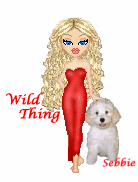 Wild Thing's comment…….
Woods is a good guy.
When I saw this story about Wood's it reminded me of another thing that happened to him. He observed and reported four hijackers making a trial run on an airline flight before the September 11 terrorist attacks on America.