To all our troops…..Thank you for all you do! Prayers for you and your loved ones! Stay safe and know how much you mean to all of us, we owe you so much!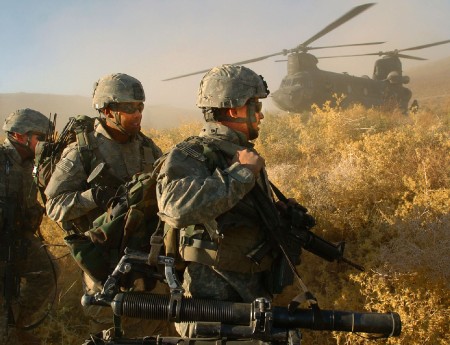 Photo by Spc. Mike Pryor
October 19, 2005
Paratroopers from Company A, 1st Battalion, 325th Airborne Infantry Regiment, prepare to board a Chinook helicopter after a five-day mission in Mianashin, Afghanistan.
.

Photo by Sgt. David Bill
October 19, 2005
Soldiers from E Troop, 108th Cavalry Regiment, 48th Brigade Combat Team, 3rd Infantry Division, remove an engine and transmission from an M1A1 Abrams Main Battle Tank at Mahmudiyah, Iraq.
.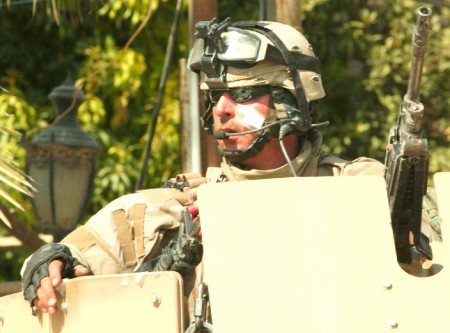 Photo by Spc. Chris Foster
October 19, 2005
Staff Sgt. Brian Doney, from 3rd Battalion, 156th Infantry Regiment, continues his mission of rooting out insurgents in Amiriya, Iraq, after receiving a minor injury to the face from an improvised explosive device that insurgents detonated near a mosque.