Boeing, Bell apologise for mosque attack ad
NEW YORK (Reuters) – Boeing Co. apologised on Friday for a mistakenly published advertisement for its V-22 Osprey aircraft showing troops dropping onto the roof of a mosque in what appears to be a simulated battle scene.
The ad, coming amid rising concern among Muslims over U.S. military action in Iraq and Afghanistan, prompted immediate complaints from the Council on American-Islamic Relations (CAIR), which demanded the withdrawal of the campaign. The rest of the write up is HERE
A spokesman for CAIR said on Friday the group welcomed the companies' swift response, but would press the issue of how such an ad came to be created.
Here is a larger size of the ad below in case you are unable to read the fine print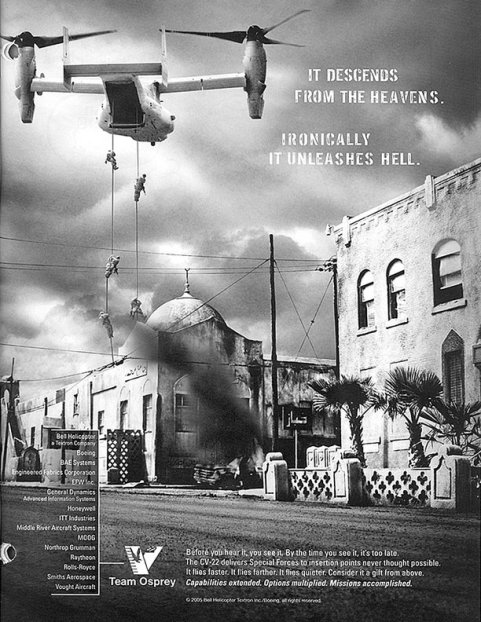 I really hate it when anyone bows down to Cair. I think it is a good ad.