Over at My Vast Right Wing Conspiracy, an email is posted from MGySgt Kuzniak, a Marine serving in Iraq.
"I think you would be amazed at the morale of the young military people here. I know I am. I've been in for over 28 years and I have seen good and bad. These youngsters are getting the job done in a way I would never have imagined. They go on convoys, get shot at or have IEDs go off, then they return still in high spirits. The trick here is to convince the bad guys they have been beat. The idiots at the peace rallies are what's really hurting since the stated goals of the insurgents is to break down public support for the war in the US. I heard the other day that 52% of the people back home think we are losing. I would be worried if it was 1995 and this was the case, but Bush doesn't govern via polls like Clinton did. That's one thing we all appreciate about the president; he sticks to the plan."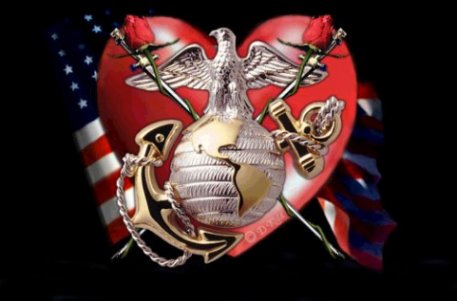 Thank you MGySgt Kuzniak for your service to our country! Thank you for all you do!