Vietnam veteran, General Wagner, stepped up to the microphone and confronted Democrat Reps. Jim Moran and John Murtha at a town hall meeting in Arlington, Va., earlier this week.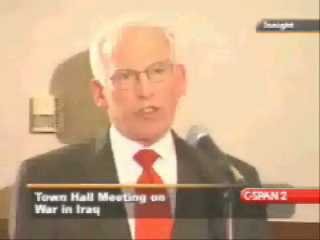 General Wagner….click image to see the video and then applaud and cheer for this man!
I visit Walter Reed [Army Hospital] and talk to the young soldiers with their legs blown off. I know you do, too. I can't find one in a dozen that don't believe that they are fighting for a noble cause and are fighting to go back. And I think it's a disgrace when members of our Congress –just as they did in 1975 when they sold out the south Vietnamese–are selling out our soldiers today in Iraq!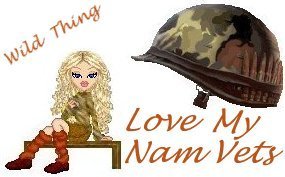 Wild Thing's comment……….
General Wagner has served this country and it makes me furious that years later he still has to stand up to the left, to the traitors to America and defend our Troops and our Nation. He deserves better then that, he deserves to have an America that supports our troops, that supports the War against terrorists and the war to bring Freedom to others. He deserves to be applauded NOT applause going to Moronic Moran as you have seen in the video. He deserves for every person in that audience to stand up and cheer HIM, and thank him and welcome him home. I have zero tolerance for the left and have no intention of weakening in any way about how I feel about them. Thank you General Wagner, and Welcome Home!


* Michelle Malkin
* Mudville Gazette has the full transcript.