Swedish Mother Invites Refugee Into Her Home Who Promptly Rapes Her 10 Year-Old Daughter
A Swedish mother decided it would be a good idea to open up her home to a male refugee from Eritrea, and so she kicked her daughter out of her room to make space. That refugee then decided to sexually assault her 10-year-old daughter.
In the summer of 2015, a mother of three children in Sweden brought two third world asylum seekers into her home. To make space, she decided to move her daughter Emma into her own room.
On the eve of Aug. 18, 2015, Emma awoke to find Isaac squeezing her chest. She suffered breast pain after the incident and didn't want to tell anyone, as she was afraid her mother would get in trouble. Emma couldn't even look at Isaac because "he looked scary to her."
The story came out after Emma finally told a friend of hers, and eventually after several people became aware of the situation, Isaac was confronted.
Emma's brother says he's never seen his sister so distraught. She cries often, even though according to her brother, she's very strong.
Yet, despite what Isaac did, he'll be able to stay in Sweden.
Cases like these have prompted a fall in support for taking in refugees in Sweden.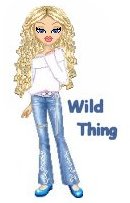 Wild Thing's comment………….
They could have prevented this, but they don't care to.