Denver Christian School Drops Crusaders Mascot Because It May Be Offensive To Muslims
DENVER – A Denver Christian school is changing its Crusaders mascot because some people think it's offensive to Muslims.
"In our mission, in light of the command to love our neighbors as ourselves, the crusader was an inconsistent, inappropriate symbol for that mission," Denver Christian Schools CEO Todd Lanting told KUSA.
After using the Crusaders mascot for 65 of the school's 100 year history, officials in November began to solicit ideas for a new symbol, and have since narrowed it down to two possibilities: Thunder and Trailblazers.
The problem with the old name is that "a lot of people were concerned about the association with the crusades, a series of wars between Christians and Muslims," according to the news site.
Lanting insists the change is not an effort to align with political correctness.
"It has nothing to do with political correctness," he said. "It's got everything to do with love and empathy for our neighbors."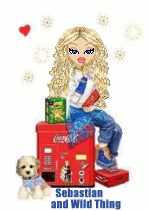 Wild Thing's comment.…………….
Well OK so when a Muslim wants to cut your head of or one of your loved ones I guess that will be OK too. We wouldn't want to bawl out the Muslim for being violent or killing a person, that just would not be polite.