Paris Police Order Jews Not To Do Public Hanukah Lighting Because Fear Of Terrorism
Times of Israel
Miri Michaeli, Europe correspondent for Israel's Channel 10 news, tweets a troubling report from Paris.
The tweet reads, in Hebrew: "Chabad: Paris police order [us] to cancel most of our public [Hanukkah] candlelighting in the city, in light of the terror attack and the fear of additional attacks. Efforts [are underway] to approve a candlelighting at the foot of the Eiffel [Tower]."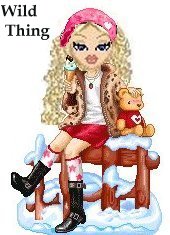 Wild Thing's comment………………….
Absolutely shameful. After hundreds die in a terrorist attack by these animals, the French want to bow to them? Shameful. Cowardly. Absolutely unreal.
Beef up security and give a warning to display at their own risk but I would not tell them not to . The terrorists will take this as a huge win.