When the Super Bowl kicks off on Sunday, 40-plus advertisers will be hoping to win over the more than 110 million viewers tuning in. After paying $4.5 million for a 30-second spot, advertisers are hoping to have the ad everyone will be talking about Monday morning.
Brewer Anheuser-Busch's 60-second ad shows a Labrador puppy chasing after the iconic Budweiser Clydesdales that are being moved to a new stable. The tune, "I'm Gonna Be (500 Miles)," performed by Sleeping performs in the background. The ad is the sequel to last year's "Best Buds," showing the bond between a puppy and Clydesdale, a spot many considered the best ad of the 2014 Super Bowl.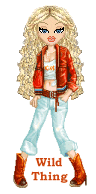 Wild Thing's comment.……
I will say ahead of time that my favorite is this ad , I have always loved theirs the best each year and this one from Anheuser-Busch is once again fantastic.