Against the background of a darkening sky, all of the past Presidents of the United States gather before the White House, as if to commemorate some great event. In the left hand corner of the painting sits a man. That man, with his head bowed appears distraught and hopeless as he contemplates his future. Some of the past Presidents try to console him while looking in the direction of the modern Presidents as if to say, "What have you done?" Many of these modern Presidents, seemingly oblivious to anything other than themselves, appear to be congratulating each other on their great accomplishments.
In front of the man, paper trash is blowing in the wind. Crumpled dollar bills, legislative documents, and, like a whisper—the U.S. Constitution beneath the foot of Barack Obama.
The Constitution is a document which spells out a government of limited, enumerated powers. America's Founding Fathers knew, first hand, just how dangerous excessive power could become and they labored to ensure that no one person would get too much, unchecked power.
The website about this painting can be found here at the artist……….Jon McNaughton
Jon is also on Facebook
And also here at Seth Adam Smith website
Seth has an amazing write up about the painting!
.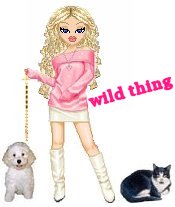 Wild Thing's comment………
Jon McNaughton is an amazing artist, I love his work. In the past I have posted his work and about him. I had not seen this one before.
God bless America she is the best country in the world and worth every bit of energy we have to keep her safe and secure from the enemy within and without.

…. Thank you Jim for sending this to me.