Blue Angels 2008 Naval Academy Graduation
.
NAMPA, Idaho
Christian Newswire
This marks the first time in the 42 year history of the event that a flyover request was denied by the Pentagon.
The event is held ever year to honor the spiritual foundations of our country with a special emphasis on the men and women who serve in the armed forces.
In past years, the "God and Country Rally" has focused on honoring and paying tribute to those veterans who have served our nation in the past and those who are currently on active duty.
At the rally this year, all five branches of the armed services were featured with over 60 new recruits sworn into the military at the event.
After a phone conversation and an e-mail response from the Pentagon, Rally Director Patti Syme says they were denied the request for a flyover this year because of the "Christian" nature of the event.
The Christian Defense Coalition says this is a "slap in the face" to all those who have proudly served or are currently on active duty in the armed services.
The group is concerned that this new policy may indicate an open hostility toward public expressions of faith by the Obama Administration.
Rev. Patrick J. Mahoney, Director of the Christian Defense Coalition, states,
"For years, flyovers have been allowed by the Pentagon at the 'God and Country Rally' in Nampa Idaho. These flyovers were not to endorse or promote any one religious faith tradition. Rather, they were held to honor and pay tribute to our heroic men and women who have served or are currently serving in our armed forces.
"For the Obama Administration to deny a flyover for the first time, is a slap in the face to all those who proudly serve our country especially when we are at war. These flyovers have been a special part of the 'God and Country Rally' for many years.
"Will the new policy of President Obama be that a person has to surrender their faith tradition to honor and pay tribute to our courageous men and women who serve in the military?
"With respect to the economic concerns that the Pentagon mentioned, I would answer this way. If we can pay hundreds thousands of dollars for President Obama to go on a date with his wife to see a Broadway show and have an expensive dinner in New York City, we can certainly find a way to honor our brave men and women who serve in the armed services with a simple flyover.
"The Christian Defense Coalition will diligently work to reverse this unjust policy and determine why this flyover was denied in the first place."
Brandi Swindell, national Christian activist and Director of Generation Life, based in Idaho, adds,
"For the Pentagon to deny this flyover for the first time in the history of our state is deeply troubling and disturbing.
"During a time of war and especially around the 4th of July we should be doing all within our power as a nation to honor and respect our military.
"It must be stressed that the flyover was not to honor Christianity but to honor our fallen heroes who have proudly given their lives to protect our country and advance the cause of liberty around the world.
"Does this mean in the future that all public rallies must be stripped of any expressions of faith to respect our military? This Administration should be protecting religious expression in the public square not crushing it.
"I hope that President Obama will reverse this unjust policy and next year we will be allowed to give the military the honor they deserve."
The e-mail from the Pentagon:
Thank you for your request for Air Force aviation support during God and Country Festival on 01 Jul
2009 in Nampa , ID.
We have carefully reviewed this particular event. As you may recall from the request form's
instructions, the Department of Defense (DoD) authorizes the Air Force to participate in flyovers for
those recognition events held in direct support of the five patriotic holidays (Armed Forces Day,
Memorial Day, Independence Day, POW-MIA Day and Veterans Day) and for aviation-related events,
such as airshows and airport dedications. Sporting events that fall on one of the five patriotic holidays
mentioned above are not considered to be events held in direct support of a holiday commemoration
and will require a waiver.
Your Air Force aviation support request doesn't fall into either approved category, as such, we are
unable to approve it. Air Force and DoD policy prohibit support for events which appear to endorse,
selectively benefit, or favor any special interest group, religious or ideological movement.
With an increasingly high operations tempo and limited resources to meet our training and operational
commitments, we are required to take a hard look at all of our requests and carefully follow our
policies and guidelines. In denying your request, we are not questioning the worthiness of the event,
but rather enforcing DoD and Air Force policy to preserve the operational and training requirements of
our aviation units and to practice the prudent stewardship of taxpayer-financed resources.
We hope that you can appreciate and understand our position. We believe that your event will,
nevertheless, be a success. Any further questions can be referred to me at 703-695-9664.
Tech. Sgt. Roy Utley
Aviation Support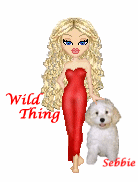 Wild Thing's comment……
So I guess it is only OK if Air Force One flys low over New York City.
Remember this back in February of this year? OBama could care less about counterterror work the FBI does.
Obama shifts FBI from Counter Terrorism to Fraud
President Obama is shifting the focus of the FBI from counter terrorism work to fraud. Obama is sacrificing our national safety. This shows where his priorities are placed.
Keep it up Obama! Obama is putting a nail in his own coffin every day. He's committing political suicide!

……Thank you RAC for sending this to me.
RAC has a website that is awesome. 336th Assault Helicopter Company
13th Combat Aviation Battalion – 1st Aviation Brigade – Soc Trang, Republic of Vietnam