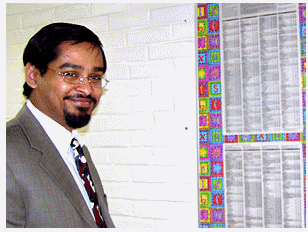 Principal Asad Zaman
The other day we had a post here …..
Minnesota Muslim Public School Paid For By Taxpayers
Katharine Kersten's excellent investigative work on the Minnesota taxpayer-funded Islamic school, TIZA, has led to a state probe of the institution. It has also shed light again on the spread of sharia in U.S. secondary public schools.
ABC Eyewitness news
A Star Tribune newspaper column has prompted a state investigation into a charter school. A substitute teacher said a school in Inver Grove Heights is blurring the line of separation of church and state.
Being a charter school Tarek ibn Ziyad Academy, or TIZA, is supported by tax dollars. The teacher told 5 EYEWITNESS NEWS the presence of religion she observed at the school took her by surprise.
TIZA Executive Director Azad Zaman insisted the school follows with state and federal laws.
"TIZA does not endorse any religion," he said.
However, TIZA Academy is sponsored by Islamic Relief USA, based in California.
The questions came after substitute teacher Amanda Getz taught at TIZA last month and told the Star Tribune about things she observed that day that shocked her.
"I've been in a lot of schools and I've never been in a school where they had washing rituals, or they had prayer, or where they had a room where you had to take your shoes off," Getz said.
"It is most likely that this substitute teacher was sadly mistaken," said Zaman.
He said the school follows state and federal guidelines when it comes to religion.
"We're required under the federal guidelines to allow students to pray when they wish to do so. And as Muslim students, they're allowed to pray around 1:30 p.m., so we allow them to do that," Zaman explained.
The State Department of Education said they would conduct more site visits and write to the State Department to find out more about the school's sponsor.
TIZA requires all students to learn Arabic as a second language English.
State law requires the school to fly an American flag during school hours, however no flag flies outside of TIZA Academy.
Zaman told 5 EYEWITNESS NEWS he didn't know how to work the flagpole.
Please also see the post at Michelle Malkin's where she has more details about this and other schools as well where this is happening.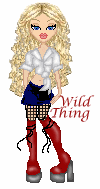 Wild Thing's comment……..
The barbarians at the gate!
The multicultural idiots in our public school systems will stop at nothing to be politically correct, no matter how wrong it makes them or how dangerous the poison they spread. But, they can't be blamed, …not entirely. Too many people play PC games when it comes to identifying Islam as evil. It's like telling Satan his demons are cool, as long as we only get the ones we want, and then expecting him to respect our wishes. There is no such thing as a little bit of the right kind of Islam.

….Thank you Lynn for the link to the article and thank you Mark for the headsup of the excellent information at Michell's blog.
This is so important that people know about this going on. I bet a lot of parents never knew this kind of thing was happening right here in America.


* Michelle Malkin