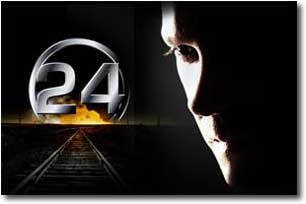 A month from now the 6th season of "24" will start agan. It is an Emmy and Golden Globe award winning show and stars Kiefer Sutherland as Agent Jack Bauer, who heads a field operations unit of the Counter Terrorist Unit.
Each episode portrays one hour of that day, with one season comprising 24 episodes or a day in the life of Jack Bauer.
It is such a popular show that there is also a blogs for Bauer. I love it and it is such an excellent show. Many friends of ours have worked on the show so it is fun in that way too, to see them doing their stunts and acting.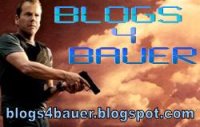 Blopgs 4 Bauer has some fun examples of how to talk like Jack Bauer. hahahahaha Go check them out.