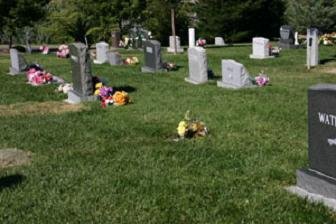 This unmarked patch of grass is Casey Sheehan's grave where his mortal remains are buried. The picture was taken by Vacaville reporter Cat Moy.
Cindy Sheehan has already gone through Casey's $250,000 insurance payout. But her son doesn't even have a marker on his grave.
Cindy Sheehan recently "treated herself" to a brand new Volkswagen Beetle convertible.
She still can't be bothered to buy a grave marker for her son, though.
CINDY SHEEHAN:
I'd just like to know, also, exactly what am I getting out of this? I wake up in a different bed every night. I… am going through a divorce. I am not being paid by anybody… Al Qaeda, George Soros, Michael Moore… I don't get a paycheck. And… I'm gone from my children, 27 days out of the month. I get smeared; I get dragged through the mud. And I'd just like to know, if I was doing it for me, I wouldn't be doing it for me.
.
Wild Thing's comment………..
Cindy has children at home. She has stated that she travels 27 days out of each month and is away from them. But she says she adores her family, I think NOT. She is not traveling for work to support her family. She is traveling to attack what her son stood for, what he fought for and what he gave his life for. She is a traitor to America and should be treated as such! Cindy there is a very special place for you in hell!



* Something…..and Half of Something
* Indepundit