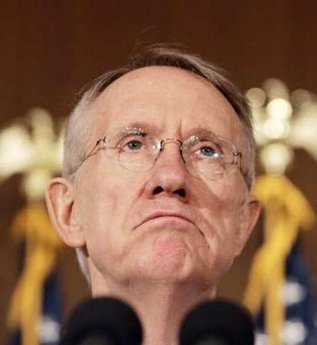 Reuters Photo of Senator Harry Reid after Alito Vote
Tue Jan 24, 3:44 PM ET
Democratic Leader of the U.S. Senate Harry Reid (D-NV) pauses while talking about the results of the vote in the Senate Judiciary Committee of the nomination of Samuel Alito for Associate Justice of the Supreme Court while on Capitol Hill in Washington January 24, 2006. The committee voted in favor of Alito and will now send his nomination to the floor of the U.S. Senate for a full vote. REUTERS/Larry Downing


Wild Thing's comment………
Dems are full of sour grapes as they are having a fit over Alito. They are experts at turning fine wine into vinegar.
Aww heck…they would botch vinegar too.