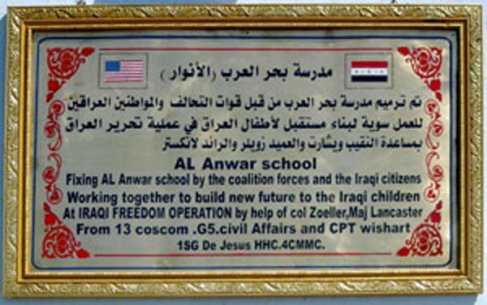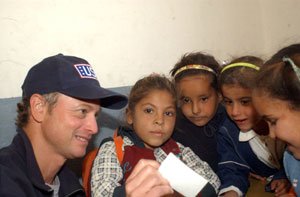 Actor Gary Sinise
Many American troops have taken it upon themselves to reconstruct schools and gather learning tools for the children of Iraq.
Their efforts have been met with immense gratitude from the local Iraqis and their children.
Actor Discusses Support for Troops, Iraqi Children
By Sgt. Sara Wood, USA
American Forces Press Service
WASHINGTON, Jan. 22, 2006 – When not appearing on the CBS show "CSI: New York" as Detective Mac Taylor, actor Gary Sinise devotes much of his time to raising support for U. S. troops.
Sinise, who is planning his third trip to Iraq with the United Service Organizations, appeared on ABC's "This Week" today to talk about his new venture to help the children who have felt the effects of the war in Iraq.
On his last trip to Iraq, Sinise accompanied a U. S. military unit that remodeled an Iraqi school. He watched the troops transform what had been a cinder-block, dirt-floor structure into a building with concrete floors, windows and fans, he said.
"It was not much, but to these kids and those Iraqis who had been living there with this school, it seemed like a brand new place," he said.
Sinise said seeing the school being remodeled and witnessing the gratitude of the Iraqi children at the school and when he rode with troops on convoys motivated him to come home and found the program, Operation Iraqi Children.
Operation Iraqi Children provides a way for Americans to send school supply kits to Iraqi children. Sinise and author Laura Hillenbrand founded the program in March 2004.
"It's a way for you to support the children by sending pencils, beanie babies or soccer balls," Sinise said. "That all started because of one of those convoys I was on. "
Sinise said his experience playing Lt. Dan, an injured Vietnam veteran, in the movie, "Forrest Gump," helped him identify with the troops he met with in Iraq.
Servicemembers today have much more support than during the Vietnam War, he said, noting that it's important to maintain that support because military service is a sacrifice that should not be taken lightly.
"It's an honorable thing to serve your country," he said. "We need those volunteers; we need those defenders. "
Operation Iraqi Children is a partner in the Defense Department's America Supports You program that showcases America's support for the men and women of the armed forces and the myriad ways the country is expressing that support.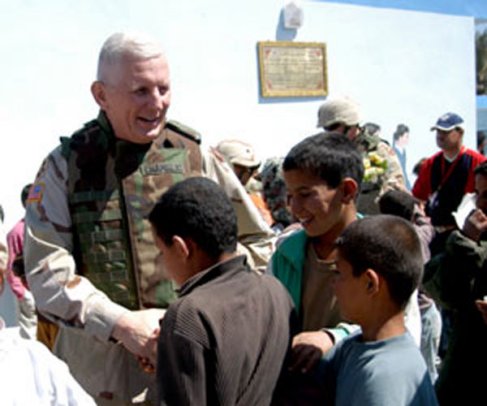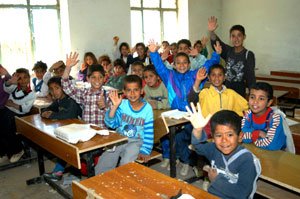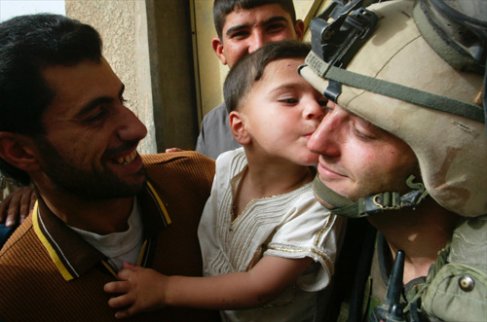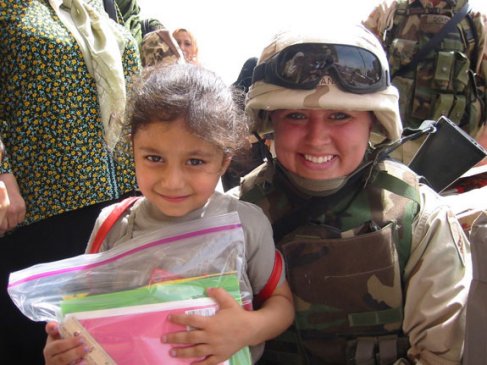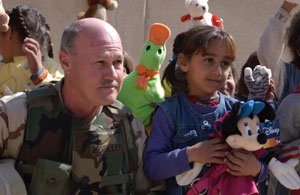 Lt. Col. Nicholas Zoeller, commander of 13th Corps Support Command Civil Affairs, poses with an Iraqi girl. (US Army photo by Spc. Blanka Stratford)
.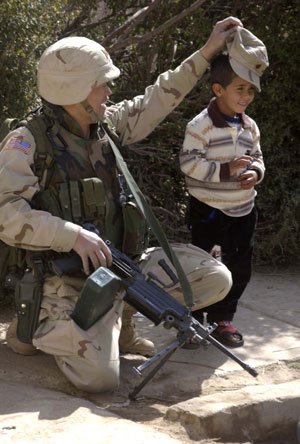 Maj. Tracy Fong, officer for the 13th Corps Support Command Civil Affairs, plays with an Iraqi boy. (US Army photo by Spc. Blanka Stratford)