Baghdad – Two years after being pulled from a "rat hole" in Iraq, former strongman Saddam Hussein is demanding clean clothes and new shoes, while his countrymen focus on this week's crucial election. The rest of the article HERE.
Wild Thing's comment……
What an idiot court this is to even listen to demands of Saddam. Saddam has gone from terrorizing a country to whining about SHOES!
Here you go shoes for the evil dictator!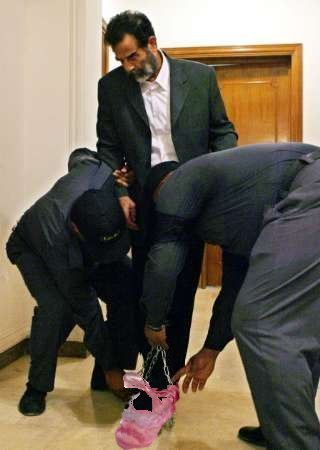 Close up…….