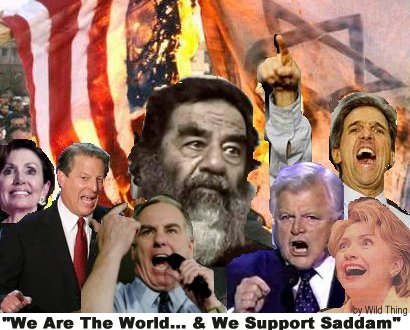 Dems Back Saddam Hussein in New Poll
Article in NewsMax
HERE
Article in Fox News
HERE
Poll Results located
Here
in pdf format.
Wild Thing's comment
………
How many people have to die before the Dems see how evil they themselves truly are? I can tell you it is not only the politicians that feel the way this vote went. There are two people where I work that feel we deserved what happened on 9-11. There is a third person at work that has said " we should have left Saddam alone, everything was much better when he was in charge in Iraq." After comments like that and said right to my face there is't much more that can shock me about how Dems think. They want Bush and America to go down no matter what it takes.
This also explains why they disgraced our country and did nothing under Clinton while 800,000 Rwandans were massacred in just 3 months. This explains also their lack of concern regarding the 2 million massacred in SE Asia when we actually listened to these selfish morons and withdrew from Vietnam. They look the other way while Iran develops nuclear capability.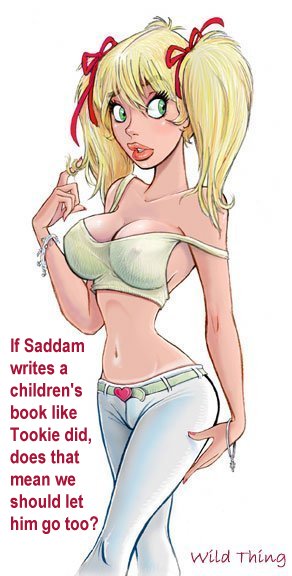 There is an excellent post about this at
Something….and Half of Something