Good Grief look at this!
Spanish Judge Issues Warrants for Three U.S. Soldiers
MADRID, Spain — A judge has issued an international arrest warrant for three U.S. soldiers whose tank fired on a Baghdad hotel during the Iraq war, killing a Spanish journalist and a Ukrainian cameraman, a court official said Wednesday.
Judge Santiago Pedraz (search) issued the warrant for Sgt. Shawn Gibson, Capt. Philip Wolford and Lt. Col. Philip de Camp, all from the U.S. 3rd Infantry, which is based in Fort Stewart, Ga.
Jose Couso, who worked for the Spanish television network Telecinco, died April 8, 2003, after a U.S. army tank crew fired a shell on Hotel Palestine (search) in Baghdad where many journalists were staying to cover the war.
Reuters cameraman Taras Protsyuk, a Ukrainian, also was killed.
Pedraz had sent two requests to the United States — in April 2004 and June 2005 — to have statements taken from the suspects or to obtain permission for a Spanish delegation to quiz them. Both went unanswered.
He said he issued the arrest order because of a lack of judicial cooperation from the United States regarding the case.
The warrant "is the only effective measure to ensure the presence of the suspects in the case being handled by Spanish justice, given the lack of judicial cooperation by U.S. authorities," the judge said in the warrant. Continue reading….
Now wait just a War Time minute! Look we are at War this is not a tea party. Places get bombed and anyone that goes there to do stories, photo journalists etc. they know the risk and if they don't they better learn fast.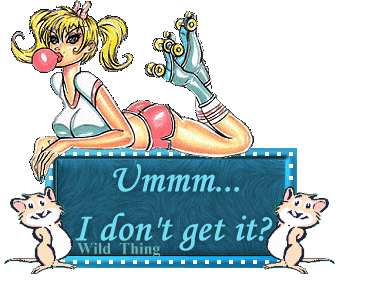 The Pentagon had no immediate information and said it was looking into it.
U.S. officials have insisted that the soldiers believed they were being shot at when they opened fire.
Following the Palestine incident, then-Secretary of State Colin Powell (search) said a review of the incident found that the use of force was justified.
In late 2003, the National Court (search), acting on a request from Couso's family, agreed to consider filing criminal charges against three members of the tank crew.
Fort Stewart spokeswoman Jennifer Scales said the three no longer are assigned to Fort Stewart or the 3rd Infantry Division.
De Camp, who is now an adjunct mathematics professor at the College of William & Mary (search) in Williamsburg, Va., said three investigations into the incident — two military investigations and one by the Committee to Protect Journalists — had exonerated all three men.
"We had no clue there were journalists over at that hotel," he said. "We would not have shot at them."
The retired officer also said his men were constantly taking risks by letting people get close to their convoy so that they could verify whether they were enemy combatants.
When asked if he would turn himself in, de Camp said, "I don't know, I've got to get some legal advice."
Pilar Hermoso, an attorney for Couso's family, welcomed the decision, although she recognized that it would be difficult to get the soldiers extradited to Spain, the state news agency Efe reported.
Small protests over the killing have been staged outside the U.S. Embassy in Madrid nearly every month since Couso's death.
Under Spanish law, a crime committed against a Spaniard abroad can be prosecuted here if it is not investigated in the country where it is committed.